Eeek I'm late! Wanted to get the PyCon trip report out first but… ok, maybe I went a tad overboard there. Oh well, better late than never. Between summer festivals and health issues tor took the back seat again this month but still some neat stuff…
---
PyCon
Probably wrote way too much on this already so I'll spare ya. If you haven't skimmed the report yet then check it out – PyCon was a neat event!
---
Nyx Event Selection Dialog
Remember arm's bizarre and clumsy event selection dialog? Remember how confusing it was?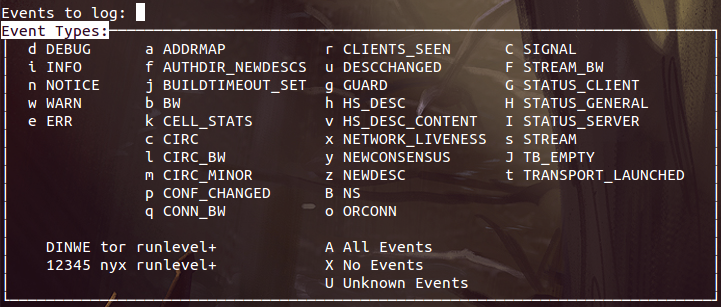 Yeah, it sucked. Sambuddha and I have been tossing pull requests back and forth all month as part of his GSoC project. This is requiring a lot of my direct involvement but oh well, the new dialog has turned out nicely!
---
Few other noteworthy things…