Freedom! Sweet, delicious freedom! I went dark since March for crunch time at Amazon, but then decided one decade there was enough. Amazon was a great first job but time for a break.
Vacation aside, this summer I'm volunteering with our island food bank and Granny's Attic to get more balance away from the keyboard. That said, knowing myself I'll still need my open source fix.
Oh! And of course, most important of all: found a new puffy friend!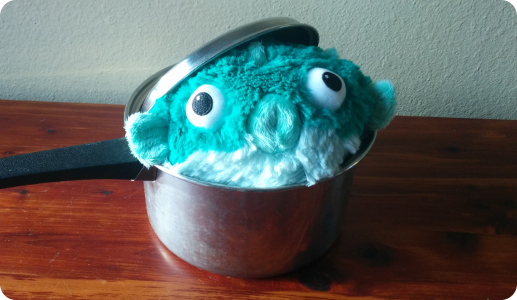 Damn I'm a sucker for puffers.
---
Tor/Stem CI
Stem's tests were designed to verify Tor/Stem's interoperability, as well as provide a tool to test Tor itself. This month teor integrated Stem into Tor's Travis CI and we've been working out the kinks…
---
Smaller things these last few months include…