Seems I fail at sending these reports on time. Oh well, on with the show!
---
Nyx and Stem Release
As you may have guessed from last week's announcement been busy with the launch of Nyx and Stem 1.6!
Very special thanks to…
Tommy and Stephanie for their delightful blog post.
All the relay operators that helped beta test Nyx.
Derek, Juan, Anthony, Sjon, Alex, Markus, and Carlo for updating Stem and packaging Nyx for all our existing platforms. Damn you guys are fast!
Again, thanks all! Each of these made me do a little happy dance.
---
Montreal Developer Meeting
It's the sign of a busy month if this isn't my top highlight. As always Jon, Gunner, and Alison orchestrated a great meeting. Between discussions hit the sights and tried poutine for the first time.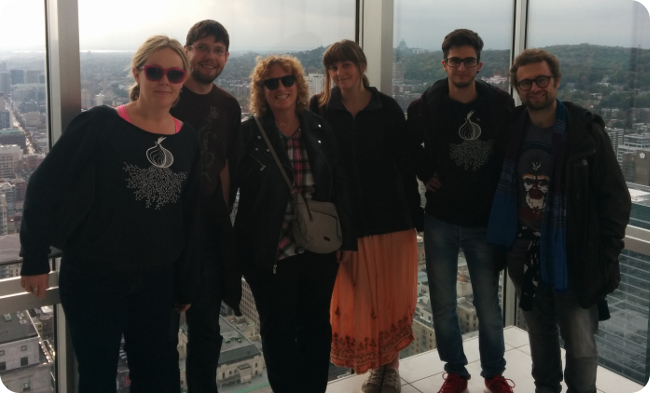 As a final note the Tor office moved this month. Sadly this means we're losing an absolutely fantastic mural done for us by Henry. However, we took some high definition photos. Here's one I've rescaled to be usable as a wallpaper or poster…